Thursday, July 21, 2005 - 8:00 PM
Half Blood Prince - Spoilers

As you know, HBP was released on Saturday. I waited to Sunday to buy the book, so my sister can drive me to Wal Mart (much cheaper). 25.00 with tax, hard cover, reasonable. =] There are a lot of obsessive Harry Potter fans! Some fans were lining up till midnight just to get their hands on the book!

It has been clear from book 4 that Ron and Hermione had something going on. I used to be a R/Hr shipper until OoTP came along, making me jump ships. Being a H/Hr shipper, I don't bash other ships. I don't mind this pairing much. Their bickering are indeed amusing. But Jesus crist, they were heck annoying in this book. I don't know where JK got the idea, but the whole snogging thing is just flat out lame. I've been wondering why Hermione would like Ron. I mean, personality wise, Ron wouldn't be the ideal person Hermione will choose to like. Until someone suggested that Hermione liked Ron since book 1 when he mainly saved her from the troll. That would make sense, anyhoo, this pairing is not bad.

"What the heck?" was what I said when Harry suddenly showed interest in Ginny. It totally came out of nowhere. Not to mention how poorly developed it was. Harry didn't show the slightest interest in Ginny's breakup at the end of book 5, but suddenly cared about whether Ginny hung out with him in Hogwarts. He suddenly felt upset and disappointed that Ginny didn't meet up with him in Hogsmeade. Where did these abrupt interests come from? He probably began liking her during Quidditch matches. But instead of writing that Harry enjoyed his Quidditch practices with Ginny, why didn't JK include their small conversations instead? I guess JK's just not good with Romance.

Ginny is probably my least favourite character. Her character was just a minor, Ron's little sister. Now she's like included in the Harry, Hermione, Ron group. Her character just doesn't seem very likable. Yes she's funny, she's clever, and she's good at Quiddich. But where was she when Harry was stealing the Philosopher's Stone, where was she when Harry was competing during the Triwizard? She wasn't there during any of the events (except the trip to DoM where she kept insisting to tag along) and to have her pair up with Harry so suddenly when they haven't been through anything isn't satisfying. It's hard to explain. Frankly, I dislike the H/G shipping because I don't like Ginny herself. I don't like the idea of her character showing up more often. If she's going to tag along with Harry during the next book, I'm going to die.


The question is, "Is Snape really evil?" I've been through discussions, and I'm choosing to believe than know Snape is not. (Mind you Snape's my favourite character). Hagrid was saying that Snape and Dumbledore were having a very heated argument in the woods. Snape was refusing to do something. When Dumbledore was on the verge of dying, he was pleading, I mean pleading to Snape. Knowing Dumbledore, he would not plead for his life, but likely to be pleading with Snape to do that something they were arguing about.

The theory about Snape liking Lily, is a possibility, it will explain why Dumbledore trusts Snape so much.

I hate to say it; I do believe that Dumbledore died. Snape made an Unbreakable Vow. He promised Nacrissa that he will complete the mission for Draco if Draco fails. If Dumbeldore is alive, that means Snape broke his vow, then Snape should be dead. But clearly, Snape is still talking and he's walking. That means, Dumbledore has died. I was completely bulging my eyes out. God it was the saddest thing I've read in my life!

The change in Malfoy was interesting. All we have seen in Malfoy before was the one that was jealous of Harry, the one that bullied first years. You'd never expect someone like Malfoy to care so much for his family? MM said to Harry that Malfoy wasn't afraid to show his emotions (cry), he had no friends and he was like her, always getting bullied. He's just not the tough guy he appears to be. For the first time, I felt a stab of pity for Malfoy. Of course, I'm upset he cornered Dumbledore, but he in the end couldn't kill him. I get this gut feeling Malfoy will die in book 7.

Harry described Malfoy's appearance by "looking very tired, paler, and a greyish tint to his skin" That gets me wondering did Greyhound bite Malfoy? It was evident that Malfoy was uncomfortable with Greyhound by his side.

I find the Lupin and Tonks pairing just plain cute. I can just imagine how they look together. Lupin was being stupid for thinking he's too old, poor and too dangerous for Tonks. I'm glad that they got together in the end. Imagine them holding hands, awww.

Who is R.A.B? He knows Voldemort's secret about Horcruxes. The first person that popped in my head was Regulus Black.

Overall I enjoyed this book despite the lame romance. Dumbledore's death was a complete tear jerker. I've always liked Dumbledore; he carries every aspect of nobility. You'd want him to die in a duel or something. It is so frustrating knowing DD drank the stupid poison for nothing, nothing! And it's so sad knowing that Dumbledore wouldn't have become defenseless if he hadn't immobilized Harry to protect him. His death was sad.



---



- 7:47 PM

Finally Updated!



I totally abandoned this site. lol

I added some links. Harryloveshermione.com is a very good site. It has a lot of fan made video (very well made) icons etc. Unfortunately the web mistress is taking a break. (Thanks to JK's inconsiderate remark) Hope it gets up and running soon. Added 2 fanlisting. One is H/Hr, because I enjoy their friendship and the other is WM.

I created 3 WM creations. Yeah...





LOL I don't know what the heck i'm making. *hides face in shame*

Erm anyways, not sure I was surfing the net. I came across this beautiful fan made video of WM, and it's just gorgeous. It is made by Rose Crystal. So talented.

Link To download (scroll down click 'free' )



---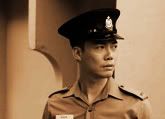 Welcome to sere.visions.com. This space is a record of my feelings and visions on the world of TVB and other random goodness. Enjoy your visit!
shoutbox
on the screen
Nothing at the moment!:( Suggestions please?

Artists









Favourites

















couples




Overviews

A Step Into the Past
Catch Me Now
Demi Gods Semi Devils 1997
Golden Faith
Land of Wealth
Men Don't Cry
Safe Guards
Secret Battle of the Majesty

strike gold performance

Dicky Cheung
Nick Cheung

memoirs

[Golden Faith] - Gallen Lo & Jessica Hsuan

archive

June 2005 • July 2005 • December 2005 • January 2006 • February 2006 • March 2006 • April 2006 • May 2006 • June 2006 • July 2006 • August 2006 • September 2006 • October 2006 • November 2006 • December 2006 • January 2007 • June 2007 • July 2007 • August 2007 • October 2007 • November 2007 • December 2007 • January 2008 • February 2008 • June 2008 • July 2008 • November 2008 • December 2008 • January 2009 • February 2009 • March 2009 • Current Posts

affiliates

Ada International Fans Club
Ada Cache Forum
Alice's Blog
Gallen Harbour
K For TVB
Its Ah Mo
Myolie Little House
Tell Someone
Sharing Asian Entertainment
Selena Fansource
TVB Bliss
TVB Memories
TVB Musings