Saturday, October 21, 2006 - 10:45 AM
Song of the Day -bonus-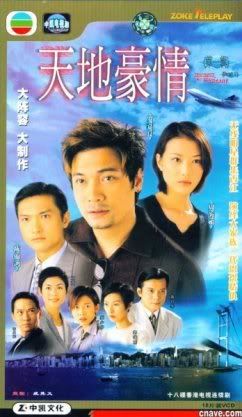 Theme Video
Secret of the Heart Theme

- Sunny, Nick, Ada -
Secret of the Heart Sub 1


- Gallen, Felix, Amy -
Secret of the Heart Sub 2
Labels: Secret of the Heart, Song of the Day
---



Saturday, October 14, 2006 - 10:51 PM

New Sites!



Oh my god, I just discovered Gallen Harbour & Heaven Gallord. It's full of so much content. Fans of Gallen must visit this site. It has so many goodies!



---
- 5:52 PM
Final thoughts on War & Destiny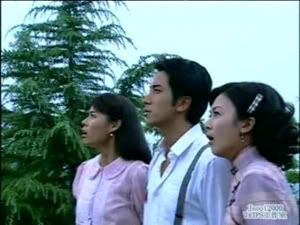 If you have known about the Nanking Massacre, this series did not do history justice. Maybe TVB was afraid to be daring and was afraid of arousing controversies in showing the gruesome atrocities that the Japanese had done in the past. That is probably the main reason why this series was warehoused. If you are looking for a historic oriented series, War & Destiny is not one. War disappointed me in that area. It failed to demonstrate the tragic and turbulence times during war - the reason why this series is not a classic. Basically the storyline was okay. The ending was not so good either which pulled down War.

I enjoyed the chemistry between Leila Tong and Ron Ng. However, their relationship was not elaborated on. They focused more on Sunny Chan and Myolie Wu. But I still enjoyed the scenes they shared together. It was simply two youngsters who fell in love during a turbulent time but could not be together due to situations and circumstances. TVB did well in showing the forbidden love between them. And you know, understanding-love always wins me.

The whole time I was rooting for Mandy Cho & Sunny because of the equality between them. There was mutual understanding between them. They both understood each other's intentions and actions. I loved the understanding they shared. When Sunny and Myolie were together, it just felt like...I don't know, like they were siblings. Love or Romance just doesn't seem like the right words to describe their relationship.

My most favourite character is Leila's character. She is strong but they also show that she can be weak. She was bitter to be married to a man old enough to be her father. But she sucked it up and accepted her fate and moved on. She was the one who saw things outside the box and she was the one who provided the confused fellows in this series the answers. So I guess her presence was needed for the series. Leila's performance was very good. I felt her character was genuine. I felt for her. And her crying was thumbs up.

I say Myolie Wu's performance in here was fake, unconvincing and very, very insincere. And awfully dramatic and 'over-wrought.' Her character was supposed to be very nice, willing to help others regardless of how bad they treat her, very forgiving and so on. It's Lost in the Chamber of Love all over again. Her expressions of sadness (when Stepmom yells at her, sister yells at her etc.) were very unconvincing, very fake and very insincere looking. She did not look like she was hurt by their words. I looked fake. I did not feel like her character was genuine or sincere as it is supposed to be. And crying scenes…oh my goodness. I think she broke her boundaries of going as dramatic beyond of what I thought was impossible.

I could not help but notice the similarities between Ivan in Golden Faith and Peng On. Gallen Lo's Ivan in Golden Faith (people saying he's too nice and too perfect) was heaps more convincing. Ivan was awfully kind, he held onto hope that Oscar was good. Just like Peng On grasping on hope that she can bring unity among the family. Ivan's family constantly said hurtful words to him because he's not biologically family. But Gallen's eyes looked unfeignedly hurt from their words. He didn't cry but he looked choked. It was convincing and I felt it. With Myolie, it just looked fake and the word I like to use - insincere. Again, another problem Myolie has with interpreting her character.

2006 is a good year for Sunny who broke away from his obedient husband roles. He gave a very solid performance like no other. Despite his perverted looking moustache and geeky hair, it did not affect his performance.

In conclusion is it worth watching? Yes. Is it one of the better 2006 series? Yes. Is it a classic? No.

Labels: War and Destiny





---



Friday, October 13, 2006 - 11:48 AM

Ada to Participate in 80 Episode Mega Series



Confirmed Cast
Ada Choi Siu Fun
Gigi Lai Chi
Maggie Shiu Mei Kei
Bowie Lam
Moses Chan
Wong Hei

Setting
South Africa
China
Japan

For more information, go to:
Idlemindsehseh.blogspot.com
Jayne Stars

I am getting more excited for this. Although the cast is repetitive, we can expect them to give over decent performances. I hope that this series will have some fresh pairings. No more Gigi & Bowie please. It would be too good if Ada & Wong Hei collaborate in the series. This series looks promising and seems to be full of content and not fluff. I'm so excited to hear more from this series!



---



Wednesday, October 11, 2006 - 2:35 PM

TVB Anniversary Picks



My picks are in bold. My comments are in italic. I won't write much since I'm going to include more comments on my year end post. My picks are based on series which I have watched. I have not seen Land of Wealth or Maiden's Vow.



TVB Best Actor Awards


01. Ekin Cheng - Always Ready
02. Kevin Cheng - Under The Conapy Of Love
03. Bosco Wong - Under The Canopy Of Love


04. Steven Ma - Safe Guards


05. Adam Cheng - Bar Bender
06. Chung King Fai - Welcome To The House
07. Raymond Lam - La Femme Desperado
08. Michael Tse - La Femme Desperado
09. Bowie Lam - The Dance Of Passion
10. Moses Chan - The Dance Of Passion
11. Damien Lau - Men In Pain
12. Ron Ng - Men In Pain
13. Bobby Au Yeung - Forensic Heroes
14. Frankie Lam - Forensic Heroes
15. Sunny Chan - Love Guaranteed
16. Kenneth Ma - Love Guaranteed
17. Wong Hei - CIB Files
18. Joe Ma - Maiden's Vow
19. Lawrence Ng - At Home With Love
20. Andy Hiu - Lush Field Happy Times

I would prefer if Sunny was nominated for War & Destiny instead.



TVB Best Actress Awards


01. Liza Wang - When Rules Turn Lose
02. Kenix Kwok - A Pillow Case Of Mystery
03. Niki Chow - Under The Canopy Of Love
04. Shirley Yeung - The Biter Bitten
05. Sheren Tang - La Femme Desperado
06. Ada Choi - The Dance Of Passion
07. Charmaine Sheh - The Dance Of Passion
08. Gigi Lai - The Dance Of Passion
09. Nnadia Chan - Trimming Success
10. Louisa So - Men In Pain
11. Toby Leung - Men In Pain
12. Yoyo Mung - Forensic Heroes
13. Linda Chung - Forensic Heroes
14. Melissa Ng - Love Guaranteed
15. Christine Ng - CIB Files
16. Maggie Siu - CIB Files
17. Charmaine Sheh - Maiden's Vow
18. Sonija Kwok - Land Of Wealth
19. Tavia Yeung - Land Of Wealth
20. Myolie Wu - Lush Field Happy Times

Right now I am rooting for Sheren Tang. It might change after I watch Land of Wealth & Maiden's Vow though.



TVB Best Supporting Actor Awards


01. Ha Yu - Under The Canopy Of Love


02. Wayne Lai - Safe Guards


03. Kwok Fung - Safe Guards
04. Lau Kong - Safe Guards
05. Cheung Chi Kwong - Safe Guards
06. Power Chan - Bar Bender
07. Johnson Lee - Welcome To The House
08. Kenneth Ma - La Femme Desperado
09. Lee Ka Seng - La Femme Desparado
10. Byran Leung - La Femme Desparado
11. Chung King Fai - The Dance Of Passion
12. Kenny Wong - The Dance Of Passion
13. Chan Hung Lit - The Dance Of Passion
14. Lee Seng Cheung - Men In Pain
15. Raymond Cho - Forensic Heroes
16. Paul Chun - Love Guaranteed
17. Sammul Chan - Maiden's Vow
18. John Chiang - Land Of Wealth
19. Lau Dan - Land Of Wealth
20. Jack Wu - Lush Field Happy Times

Most likely Kenny Wong will get this one. I really, really want Wayne Lai or Raymond Cho to win.

TVB Best Supporting Actress Awards
01. Shirley Yeung - Always Ready
02. Natalie Tong - Under The Canopy Of Love
03. Evoone Ho - Under The Canopy Of Love
04. Kingdom Yeun - Welcome To The House
05. Kate Tsui - La Femme Desperado
06. Cindy Au - La Femme Desperado
07. Chow Ka Yee - The Dance Of Passion
08. Helen Ma - The Dance Of Passion
09. Sharon Chan - Trimming Success
10. Halina Tam - Trimming Success
11. Rebecca Chan - Men In Pain
12. Florence Kwok - Men In Pain
13. Akina Hong - Men In Pain
14. Rain Lau - Love Guaranteed
15. Angela Tong - Love Guaranteed
16. Kiki Sheung - Maiden's Vow
17. Clarie Yiu - Land Of Wealth
18. Nancy Wu - At Home With Love
19. Gigi Wong - Lush Field Happy Times
20. Selena Li - Lush Field Happy Times

Florence Kwok since I'm so happy she's back.

Most Favorites Character For Actor Awards
01. Bobby Au Yeung - A Pillow Case Of Mystery
02. Kevin Cheng - Under The Conapy Of Love
03. Bosco Wong - Under The Canopy Of Love


04. Steven Ma - Safe Guards


05. Wayne Lai - Safe Guards
06. Adam Cheng - Bar Bender
07. Cheng Dan Shui - Welcome To The House
08. Raymond Lam - La Femme Desperado
09. Michael Tse - La Femme Desperado
10. Bowie Lam - The Dance Of Passion
11. Moses Chan - The Dance Of Passion
12. Chung King Fai - The Dance Of Passion
13. Kenny Wong - The Dance Of Passion
14. Damien Lau - Men In Pain
15. Ron Ng - Men In Pain
16. Frankie Lam - Forensic Heroes
17. Sunny Chan - Love Guaranteed
18. Wong Hei - CIB Files
19. Joe Ma - Maiden's Vow
20. Andy Hiu - Lush Field Happy Times

Based on character this time. I love Sunny's character in War & Destiny. Steven's Chi is what I call an ideal man.



Most Favorites Character For Actress Awards


01. Liza Wang - When Rules Turn Lose
02. Kenix Kwok - A Pillow Case Of Mystery
03. Niki Chow - Under The Canopy Of LOve
04. Sheren Tang - La Femme Desperado
05. Kate Tsui - La Femme Desperado
06. Melissa Ng - La Femme Desperado
07. Ada Choi - The Dance Of Passion
08. Charmaine Sheh - The Dance Of Passion
09. Gigi Lai - The Dance Of Passion
10. Louisa So - Men In Pain
11. Yoyo Mung - Forensic Heroes
12. Linda Chung - Forensic Heroes
13. Melissa Ng - Love Guaranteed
14. Christine Ng - CIB Files
15. Maggie Siu - CIB Files
16. Charmaine Sheh - Maiden's Vow
17. Sonija Kwok - Land Of Wealth
18. Tavia Yeung - Land Of Wealth
19. Myolie Wu - Lush Field Happy Times
20. Gigi Wong - Lush Field Happy Times

Most Improved Actor Awards
01. Lai Lok Yi - Always Ready
02. Kenneth Ma - The Herbalist Manual, La Femme Desparado, Love Guarenteed, LFHT
03. Kevin Cheng - Under The Canopy Of Love, Trimming Success
04. Steven Ma - Safe Guards, Land Of Wealth
05. Sammul Chan - Bar Benders, Maiden's Vow
06. Raymond Cho - Welcome To The House, Forensic Heroes
07. Johnson Lee - Welcome To The House


08. Michael Tse - La Femme Desperado


09. Vinci Wong - The Dance Of Passion
10. Kenny Wong - The Dance Of Passion
11. Stephen Wong - Trimming Success
12. Ron Ng - Men In Pain
13. Charles Szeto - At Home With Love
14. Jack Wu- Lush Field Happy Times
15. Matthew Ko - Lush Field Happy Times
16. Amigo Chui - Jade Solid Gold
17. Sam Mei - 15/16
18. Ronald Cheng - Beautiful Cooking
19. Edmond Leung - Beautiful Cooking
20. Alex Fong - Beautiful Cooking

I think Steven Ma improved heaps but I want him to win Best Actor instead. I think Sammul should win this one although this award is sceaming "Kevin Cheng!"

Most Improved Actress Awards
01. Linda Chung - Always Ready, The Biter Bitten, Forensic Heroes


02. Selena Li - The Herbalist Manual, Lush Field Happy Times


03. Sharon Chan - Lethal Weapons Of Love And Passion, Trimming Success
04. Tavia Yeung - A Pillow Case of Mystery, Land Of Wealth
05. Elaine Yiu - Safe Guards
06. Shirley Yeung - The Biter Bitten
07. Leila Tong - Bar Benders
08. Sharmon Tang - Welcome To the House
09. Chung Wong - Welcome To The House
10. Kate Tsui - La Femme Desperado
11. Vivien Yeo - Forensic Heroes
12. Chow Ka Yee - The Dance Of Passion
13. Toby Leung - Men In Pain
14. Natalie Tong - Under The Canopy Of Love, Forensic Heroes, Most Important Is Health
15. Nancy Wu - At Home With Love
16. At 17 - Jade Solid Gold
17. Cathy Chow - 回味無窮, 近廚得食
18. Siu Yee - 15/16
19. Clarie Yiu - Most Important Is Health
20. Cindy Au - La Femme Desperado, 心大心細

Selena Li improved a lot this year. She is deserving of this name. Although Leila Tong is way overdue... But Linda Chung definitely will get this award. sighh



Best Series Awards


01. Always Ready
02. The Herbalist's Manual
03. When Rules Turn Lose
04. Greed Mask
05. Lethal Weapons Of Love And Passion
06. A Pillow Case Of Mystery
07. Under The Canopy Of Love


08. Safe Guards


09. The Biter Bitten
10. Bar Bender
11. Welcome To The House
12. La Femme Desperado
13. The Dance Of Passion
14. Trimming Success
15. Men In Pain
16. Forensic Heroes
17. Love Guaranteed
18. CIB Files
19. Maiden's Vow
20. Land Of Wealth
21. At Home With Love
22. 肥田囍事

List Credits to TvbChineseNews.blogspot.com



---
Monday, October 09, 2006 - 10:40 AM
Ada's Magazine Scans - September
Credits to
adachoi.cn
---
- 9:37 AM
Song of the Day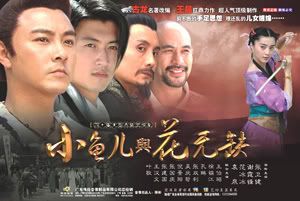 Nicholas Tse - Yellow
Labels: Song of the Day
---