Monday, November 20, 2006 - 8:17 AM

TVB 2007 Presentation Comments & Downloads



View the pictures at TVB 2007 Presentation Gallery.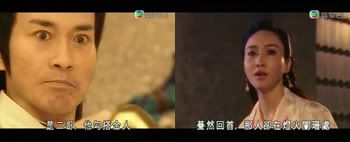 Download Golden Spear Steel Horse




Cast - Adam Cheng, Kenny Wong, Gigi Lai, Eddie Kwan


The best clip from the presentation. Gigi Lai looks so pretty in the clip. If only her acting is as good as how she looks. I love historical/war series with the heavy touch. I hope TVB films this series. More betrayal, more blood, more tears - that's more like it. Just toss out Kenny Wong and Eddie Kwan and replace them with Damien Lau and we're good. The setting looks like it was filmed in the the same place as Dance of Passion. Golden Speer looks like a very promising series.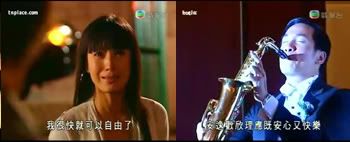 Download Storm in a Pool




Cast - Moses Chan, Bosco Wong, Raymond Lam, Tavia Yeung, Yoyo Mung, Linda Chung, Chris Lai, Ha Yu, Michelle Yim


Storm in a Pool still hasn't attracted me. It like another typical drama. Bosco looks very good though and I want to see his chemistry with Tavia Yeung. It looks like Moses is playing a traditional/nerd character.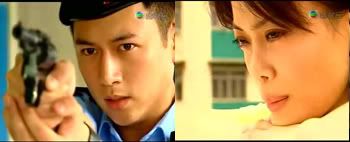 Download Cadets on the Beat




Cast - Michael Tao, Ron Ng, Sonjia Kwok, Sammul Chan, Kate Tsui, Charles Szeto, Joey Yung, Florence Kwok, Kenny Kwan, Ellesmere Choi, Gordan Liu


As if the first one wasn't bad enough. Sammul Chan was the savior of the idiotic and blood vomitting, The Academy. I am not going to watch this one. Michael Tao and Ron Ng are a big no! TVB used to produce great Cop series but now they are horrible with this genre. All the cases will be so predictable and repetitive.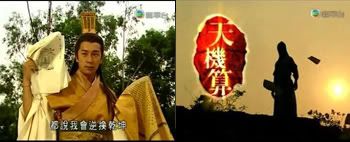 Download Predicting Fate




Cast - Steven Ma, Shirley Yeung, Benny Chan, Yuen Wah, Mimi Lo, Rebecca Chan, Matt Yeung


TVB has to torture me by pairing Steven Ma with really awful actresses. I am skeptical about this series. I have no idea what the plot is about. I am going watch this series for solely Steven.


Download The Most Beautiful 7th Day




Cast - Kevin Cheng, Niki Chow, Bosco Wong, Elaine Yiu, Natalie Tong, Selena Li, Lau Dan, Kiki Sheung


I didn't like Under the Canopy of Love but so far, The Most Beautiful 7th Day is looking pretty good. It looks and feels so romantic with the winter setting and the dreamy effect. I quite like Niki Chow and Selena Li who are turning out to be fine actresses.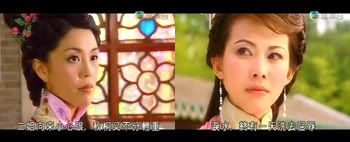 Download Exquisite Beauty




Cast - Ada Choi, Shirley Yeung, Bernice Liu, Anne Heung, Ella Koon, Joyce Koi, Astrid Chan, Joe Ma


The plot has already attracted me. I really do hope that Ada Choi can act in this drama. She hardly acts ancient dramas. She looks beautiful and stunning in her costume. Astrid Chan is another bonus. I don't like the supporting actresses and I hope they do get replaced. A good storyline/script can be destroyed by its actors. My goodness, I am very sick and tired of TVB typecasting Joyce Koi as a man. It's enough already. It will totally be a ruin if she is in this series because her acting is so raw and unconvincing. I don't see what is so good about her dressing and acting like a man. Michelle Ye is better at that.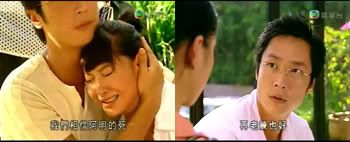 Download The Brink of Law




Cast - Steven Ma, Ron Ng, Bernice Liu, Shirley Yeung, Kate Tsui, Michelle Yim, Lo Lok Lam, Sherming Yiu, Mary Hon, Joe Ma


Ah, TVB is killing me again with pairing Steve Ma up with another inadequate actress. At least Bernice is pretty..lah. Shirley Yeung was awful in the clip. She can't even play a "normal" character convincingly and now she is going to play a villain? It doesn't help with her baby face and raw acting. She's going to come off comedic more so than scheming/evil. I like Michelle Yim and Steven Ma so I am going to watch it. The story is centered on horse-racing and that looks interesting to me.


Download Tale of a Mythical Quest




Cast - Sunny Chan, Benny Chan, Linda Chung, Stephen Au, Nancy Wu, Halina Tam, Chan Hoi Yee, Auguste Kwan, Charmaine Li, Helen Ma, Rocky Cheng


I tend to like dramas of this genre like Gods of Honour and Journey to the West. But, is TVB still good with these genres? Or will they give us an over the top mythical series with too much special effects and make up (eh, just look at that picutre!) I guess we'll just have to wait to see. Benny Chan seems to love dramas of this genre because he always star in them. The only draw back factor is Linda Chung is going to be the female lead.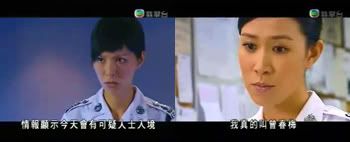 Download Undercover Cops




Cast - Bowie Lam, Charmaine Sheh, Ron Ng, Wong Hei, Joyce Tang, Chris Lai, Nancy Wu


*yawn* Oh the cast is so putting me to sleep. Oh wait is that Joyce Tang I see in the clip?

The Drive of Life
The cast is not intriguing me. Okay I am reading the character description... Myolie Wu is an upbeat, happy, cute, nerdy character who falls in love with her boss. Charmaine Sheh in her strong willed and confident role. Joe Ma is playing a semi evil role. Michael Miu plays the cunning husband. Ah it's deja vu...

Jewel's Spendor
Not much to comment yet. I like Ada and I like Wong Hei. The story revolves around jewels and 3 sisters. So far, it sounds good. And oh yes...I hope it's not Bowie and Gigi again!

Ron Ng, Bowie Lam and Myolie Wu do not have many series next year. That's a relief. Steven Ma also has a few dramas next year which is good. However TVB is really pushing Linda Chung and Shirley Yeung to our faces. Not so good...

Labels: TVB Sales Presentation





---



Saturday, November 18, 2006 - 4:35 PM

TVB Anniversary Award 2006 - The Voting Results



HK Discuss Forum
Translated By Crunchster

Best Drama
Under the Canopy of Love
Safe Guards
La Femme Desperado
Dance of Passion
Maiden's Vow



Winner:

Dance of Passion
[La Femme placed second, the votes comparing with the First place was really close]

Shocking eh? I thought Dance of Passion beat La Femme Desperado in all aspects. Pity it didn't win the award. I guess people did like Dance of Passion more than the reports/news gave credits to.

Best Actor
Under the Canopy of Love - Kevin Cheng
La Femme Desperado - Raymond Lam
Dance of Passion - Bowie Lam
Forsenic Heroes - Bobby AuYeung
Maidens Vow - Joe Ma



Winner:

Joe Ma - Maiden's Vow
[Joe Ma won by alot of votes, Bowie Lam came in second and Kevin Cheng came in fourth]

Not so shocking here..

Best Actress
La Femme Desperado - Sheren Tang
Dance of Passion - Ada Choi
Dance of Passion - Gigi Lai
Maiden's Vow - Charmaine Sheh
To Grow With Love - Myolie Wu



Winner:

Charmaine Sheh - Maiden's Vow
[Charmine won by alot of votes, second place was Ada and Sheren Tang came in 3rd]

Myolie wasn't even close to touching the award. All the fat and extra pounds for nothing. I feel bad for her since she put on all the weight only to walk away empty handed. Her body is a bit saggy now and not as tight as it was before.

Favourite Male Character
Under the Canopy of Love - Kevin Cheng
Safe Guards - Wayne Lai
La Femme Desperado - Raymond Lam
Dance of Passion - Bowie Lam
Maidens Vow - Joe Ma



Winner:

Joe Ma - Maiden's Vow

Steven Ma didn't even make it to the top 5! No way, Chi is such a great character.

Favourite Female Character
La Femme Desperado -Sheren Tang
Dance of Passion - Ada Choi
Dance of Passion - Gigi Lai
Maiden's Vow - Charmaine Sheh
To Grow With Love -Myolie Wu



Winner:

Ada Choi - Dance of Passion
[This time Charmaine came in second and Ada came in first.]

Aww, too bad Ada did not win. But as long as I know the viewers liked Ada, than I'm content.
Best Supporting Actor
Safe Guard - Wayne Lai
Welcome to the House - Lee See Zit
Dance of Passion - Kenny Wong
Love Guaranteed - Paul Chen
Maiden's Vow - Sammul Chan



Winner:

Wayne Lai - Safe Guards
[Wayne won by alot of votes, Kenny Wong just made it into Top 5]

Like I said, I am happy Wayne Lai won a lot of viewers' applause because that is all the truly matters.

Best Supporting Actress
Always Ready - Shirley Yeung
Under the Canopy of Love - Natalie Tong
Welcome to the House - Kingdom Yuen
Maiden's Vow - Kiki Sheung
To Grow with Love - Gigi Wong



Winner:

Natailie Tong - Under the Canopy of Love
[Shirley Yeung only came in 3rd]

Most Improved Actor
Love Guaranteed - Kenneth Ma
Under the Canopy of Love - Kevin Cheng
Maiden's Vow - Sammul Chan
La Femme Desperado - Michael Tse Teen Wa



Winner:

Michael Tse - La Femme Desperado
[Michael Tse won by alot of votes, Sammul Chan came in second, and Kenneth Ma came in 4th]

A bit surprising that with all those series Kenneth was in, he was only fourth place...

Most Improved Actress
Always Ready - Linda Chung
A Pillow of Mystery - Tavia Yeung
Bar Benders - Leila Tong
Forsenic Heroes - Natalie Tong
15/16 - Siw Yee



Winner:

Tavia Yeung - A Pillow of Mystery
[Tavia won by alot of votes, Linda only came in 4th]

The actual results are surprising aren't they? I guess Steve Ma isn't that popular eh? I am happy that although Wayne Lai, Ada Choi, Tavia Yeung etc. did not win the award, they have great fan bases. That is really all that matters. What is the point of winning the trophy when you clearly don't deserve it?



---



Saturday, November 11, 2006 - 4:02 PM

At the moment



I haven't updated this blog for a long time. You guys are probably wondering what I've been up to. Well, I decided that instead of updating news on Ada on this blog, I will make another blog devoted to Ada Choi stuff and goodies. It is messy having my personal thoughts and Ada updates floating here and there. Please do visit and support Ada-Exclusive. If anyone would like to contribute please leave a message in the chatbox. Things like graphic goodies, news translators, screen captures and etc.

This week has been a busy week for me. It is veteran's week and today is also Remembrance Day. It is a very important day for Canadians. I have just been at the march/parade to show my appreciation and respect. I have met about 20+ World War II and/or Korean Veterans and have spoken to a few of them this week. It was a nice experience.

I also saw George on MOD the other day. He is a very attractive and cute guy. Well he's half Japanese and half English so that explains it. He is so genuine, modest and humble. I really like this guy, hence the new banner change. ;)

Labels: Random





---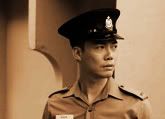 Welcome to sere.visions.com. This space is a record of my feelings and visions on the world of TVB and other random goodness. Enjoy your visit!
shoutbox
on the screen
Nothing at the moment!:( Suggestions please?

Artists









Favourites

















couples




Overviews

A Step Into the Past
Catch Me Now
Demi Gods Semi Devils 1997
Golden Faith
Land of Wealth
Men Don't Cry
Safe Guards
Secret Battle of the Majesty

strike gold performance

Dicky Cheung
Nick Cheung

memoirs

[Golden Faith] - Gallen Lo & Jessica Hsuan

archive

June 2005 • July 2005 • December 2005 • January 2006 • February 2006 • March 2006 • April 2006 • May 2006 • June 2006 • July 2006 • August 2006 • September 2006 • October 2006 • November 2006 • December 2006 • January 2007 • June 2007 • July 2007 • August 2007 • October 2007 • November 2007 • December 2007 • January 2008 • February 2008 • June 2008 • July 2008 • November 2008 • December 2008 • January 2009 • February 2009 • March 2009 • Current Posts

affiliates

Ada International Fans Club
Ada Cache Forum
Alice's Blog
Gallen Harbour
K For TVB
Its Ah Mo
Myolie Little House
Tell Someone
Sharing Asian Entertainment
Selena Fansource
TVB Bliss
TVB Memories
TVB Musings