Sunday, October 14, 2007 - 11:46 PM

TVB 2007 AWARDS PREDICTIONS



BEST ACTOR NOMINATIONS
Personal Favourites
Bobby Au-Yeung – Dicey Business, Moses Chan – Heart Of Greed, Damien Lau – The Drive Of Life
I thought Bobby demonstrated what an excellent dramatic actor he can be. He magically brought out all the aspects of his character so extremely well. His crying scenes were excellent. He had me anticipating his every scene. It's about time that Bobby is rewarded for his always reliable and consistent performances. Damien Lau was wonderful in The Conquest. He portrayed the transformation of Guo Jian flawlessly. The 10 seconds clip of him portraying his victory, years of hatred in The Conquest is enough to earn this award. He leaves a great impact whenever he appears in The Drive of Life. He emoted his quiet and subtle scenes very well.

Prediction
Moses Chan – Heart of Greed
It makes sense to give Moses this award as he's finally at the stage to receive the award. It would be wise for TVB to start promoting Moses to the siu sung level. I think Moses rightfully deserves this award. I loved him in Heart of Greed. I found his dorky expressions so cute. Moses really made a big leap in his performances this year. He improved tremendously and rightfully deserves this award.




BEST ACTRESS NOMINATIONS
Personal Favourite
Jessica Hsuan – Dicey Business, The Drive of Life
For the recent years of Jessica's career, she's been typecast as her typical stubborn, confident characters. However, this year, Jessica has been acting very different characters. To becoming a gambling addict in Dicey Business to the weak and vulnerable in The Drive of Life. I didn't particularly like her in Dicey Business because I felt her performance was lacking depth. After 20 episodes into Drive of Life, I love, love, love her performance. Her expressions were pulled out just with the right amount of delicacy, softness and weakness. Her crying scenes were amazing. The way she cried, her every small expression just fit her character perfectly.

Prediction
N/A I know many are placing bets on Lee Sei Kei and Susanna Kwan, both whom I'm not too crazy about. I feel TVB is not going to give the award to either of them.

BEST SUPPORTING ACTRESS
Personal Favourite
N/A

Prediction
N/A

BEST SUPPORTING ACTOR
Personal Favourite
Benz Hiu - Dicey Business, Ng Wai Kwok - The Drive of Life
I love Benz Hiu's charm. He really deserves this award and hopefully TVB would give this award to Benz who wholly deserves it. He is always a pleasure to watch. Ng Wai Kwok who plays Ngai Tin Hang is also wonderful. He acts his character with the right and enough weirdness, mysteriousness, ruthlessness and so on. He is so awesome.

Prediction
Power Chan
I'm not fond of Power Chan because I find his acting weird and unnatural. He appeared in numerous dramas this year and it makes sense that he wins this award.

MOST IMPROVED ACTRESS
Personal Favourites
N/A

Prediction
Fala Chen
Between Fala and Bernice, I would pick Bernice. I think Fala will win this award because it seems to be the right thing to do as she is sky –rocketing this year.

MOST IMRPOVED ACTOR
Personal Favourite
Stephen Wong, Kenny Kwan
I think Stephen Wong is very cute. I noticed his potential since Shine on You and payed attention to him since. He's improving steadily and I like him.

Prediction
Lai Lok Yi
Sadly, I think Lai Lok Yi will snatch this award.

MY FAVORITE MALE CHARACTER
Personal Favourites
Moses Chan - Heart of Greed, Damien Lau - The Drive of Life
Who didn't like Mose's character in Heart of Greed? He was filial. He gave his heart out to his family but never asked anything in return. He loved Seung Joi Sum but knew that she didn't love him. But that's okay, he still loved her unconditionally and was always there to help her and guide her whenever she needed someone the most.
Damien's character can be disliked because he assumes that what he does is right and best for everyone. He is an admirable character because of all the things he has accomplished and managed. He always has this life lesson/moral whenever he appears and I just love that.

Prediction
Raymond Lam – Afred
Afred was a charmer and would win many girls' hearts. His actions after breaking up with Seung Joi Sum were very touching and his death seen was heart wrenching. It was nice to watch Afred grow up. He made plenty of mistakes but he learned from them and redeem his mistake and became a more bearable and likeable character.

MY FAVORITE FEMALE CHARACTER
Personal Favourite
Leila Tong – War and Destiny

Prediction
Susanna Kwan – Heart of Greed

BEST TV SERIES
Personal Favourite
On the First Beat, The Drive Of Life

This is based on the dramas that I enjoyed watching. I haven't finished On the First Beat. But the episodes that I have seen, I've enjoyed. I'm twenty episodes in the Drive of Life and so far it has proven to be a drama that develops and grows. I have 40 episodes left, so it is hard to dictate if this drama deserves the Best TV Series.

Prediction
Heart of Greed
A very undeserving win. This drama must be the most overrated series for the past three years. I found this drama to be pretentious. The grand cast was pointless as the producers did not bother to elaborate on certain actors and actresses. There were just there for the sake of it. Take Yoyo Mung for example. Is it necessary to cast such a highly ranked actress to play the third party? Raymond Lam was supposed to be a guest star but his screen time greatly surpasses Tavia and Bosco's screen time combined. I think there is a problem with the editing and management of this drama. We have seen plenty of dramas revolving around family fighting over assets. This drama has got to be the worst of the bunch. The family scenes were force and fake. There are many ways the producer could've demonstrated a loving and caring family. Dancing and singing was not an effective way to show that. The court scenes were lacking tense. The so called villains were not intelligent (I like intelligent villains) but rather pathetic.

Labels: Dicey Business, Heart of Greed, Land of Wealth, On the First Beat, The Conquest, The Drive of Life, TVB Anniversary, War and Destiny





---



Saturday, October 13, 2007 - 8:52 PM

A New Beginning



Hi guys, I'm back. The layout has change for a mark of a new beginning. I hope I didn't lose everyone. I wish to continue to update on my weekly TVB blurbs and Ada related goods. I like this layout. I feel it is a lot easier to read, fresh and organized. I will add an archive heading very soon. I'm sorry for being irresponsible in the past year. I will try in the future to leave a short notice when I decide to go on a hiatus.

Some notices, Yahoo photos is closing October 18 and therefore the galleries for Dance of Passion, War and Destiny, The Conquest and Plain Love will be gone. I don't have the time to upload 1000s photos to another server so I will just allow it to be deleted.



---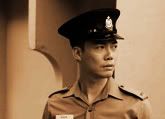 Welcome to sere.visions.com. This space is a record of my feelings and visions on the world of TVB and other random goodness. Enjoy your visit!
shoutbox
on the screen
Nothing at the moment!:( Suggestions please?

Artists









Favourites

















couples




Overviews

A Step Into the Past
Catch Me Now
Demi Gods Semi Devils 1997
Golden Faith
Land of Wealth
Men Don't Cry
Safe Guards
Secret Battle of the Majesty

strike gold performance

Dicky Cheung
Nick Cheung

memoirs

[Golden Faith] - Gallen Lo & Jessica Hsuan

archive

June 2005 • July 2005 • December 2005 • January 2006 • February 2006 • March 2006 • April 2006 • May 2006 • June 2006 • July 2006 • August 2006 • September 2006 • October 2006 • November 2006 • December 2006 • January 2007 • June 2007 • July 2007 • August 2007 • October 2007 • November 2007 • December 2007 • January 2008 • February 2008 • June 2008 • July 2008 • November 2008 • December 2008 • January 2009 • February 2009 • March 2009 • Current Posts

affiliates

Ada International Fans Club
Ada Cache Forum
Alice's Blog
Gallen Harbour
K For TVB
Its Ah Mo
Myolie Little House
Tell Someone
Sharing Asian Entertainment
Selena Fansource
TVB Bliss
TVB Memories
TVB Musings