Friday, November 23, 2007 - 11:47 PM
TVB 2008 PRESENTATION & UPCOMING DRAMAS

Burning Flames III
Cast: Wong Hei, Steven Ma, Bosco Wong, David Chiang, Sunny Chan, Astrid Chan, Anne Heung, Ng Wai Kwok, Eddie Kwan, Patrick Tang, Matthew Ko, Evergreen Mak, Timmy Hung, Charles Szeto, Lam King Kong, Rocky Cheng.

Burning Flame I remains one of my all time favourite drama. It is no question that the third sequel will not live up to the standards of the first. That doesn't mean I won't watch the third installment. I'm sure it will be a lot better than the second sequel because of the great additional casts! I hope TVB unites Astrid and Sunny! Bosco also is fit to play a firefighter and Steven Ma is just a bonus. Not to mention I love Patrick Tang! The second sequel was horrible. The only memorable note about it was the moving ending. It looks like Wong Hei doesn't die. It is really meaningless then. I feel a sense of loss that Maggie Cheung isn't in here. Burning Flame is Wong Hei's most notable work to date. Without Wong Hei in Burning Flame, it is pointless. The reason Burning Flame was a hit is because of the wonderful and poignant characterizations and rapports. We laughed; we cried and with sympathize with the characters. That is what made Burning Flame so wonderful. It was watching these characters grow, watching them learn, make mistakes and then watching them get back on their feet. Some cases they turned better, other cases they turned worst. It was drama that hit your nerves and creates so many waves of emotions. If Burning Flame III is able to grasp that best quality of Burning Flame, there should be no problem for me. Obviously Burning Flame is a male dominant drama and will probably spend most of the drama revolving around the men and their friendship, not so much the love. Hence, the weak female cast. I don't mind though.




Lee Hak Yung and the Thirteen Protectors
Cast: Ron Ng, Michael Tse, Ngok Wah, Savio Tsang, Joel Chan, Stephen Huynh.

The crops and special effects look ridiculous. I really can't stand dramas of this genre. It's too fake for my taste.


Shing Suet Yim Chong
Cast: Steven Ma, Tavia Yeung, Joey Leung, Raymond Wong, Joel Chan, Cheung Chi Kwong, Fiona Yuen, Kwok Fung, Felix Lok, Kara Hui, Lee Kok Lun.

I got so happy when I read the casts names which include Steven and Tavia. The couple is reunited once again in another tragic costume drama. Steven and Tavia look extremely compatible with each other. Tavia always looks stunning in ancient costumes and she is always impressive playing ancient figures. Same applies to Steven who is equally as capable. The producer is the same one who did Safe Guards and The Conqueror's Story. They were both moving and excellent in characterizations and rapports. Never did the love stories overshadow the main plot. This is why I love this producer. I expect this drama to be of high standards.


Sweet Talk
Cast: Kate Tsui, Kenneth Ma, Anne Heung, Kingdom Yuen, Ben Wong, Lai Lok Yi, Elaine Yiu, Lau Dan, Yu Yeung, Lau Kong, Mimi Lo, Cheung Yik, Stephen Huynh.

I believe this is Kate's first leading drama. The plot sounds okay. Kate plays a partially deaf character that relies on sign language to communicate. It takes an extremely skilled actor to be able to act a handicap role. Playing a deaf or partially deaf character requires expressive eyes since the audience relies on their expressions to interpret their feelings and thoughts. I do not think Kate is near that level yet. This drama is full with actors and actress whom I can't tolerate.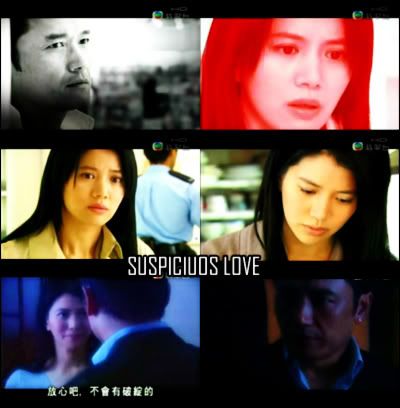 Suspicious Love
Cast: Anita Yuen, Michael Miu, Christine Ng, Tracy Ip, Power Chan, Ellesmere Choi.

I don't recall seeing any of Anita's works. I do look forward to Anita, Michael and Christine who look wonderful for their age. I'm also so happy that Mandy Cho is filming again. Although her acting is bad to be frank, I like her a lot. That being said, this drama looks good. I like the plot. It is original and suspenseful. It has been a long time since TVB filmed a drama of this genre.




Hidden Master
Cast: Kenneth Ma, Kate Tsui, Leila Tong, Matthew Ko, Lee Kwok Lun, Ben Wong,
Gordon Liu, Wong Ching. Golden Destiny

It looks typical. I don't like the cast (aside from Leila Tong) and Kenneth looks extra perverted.




The Gem of Life
Cast: Bowie Lam, Moses Chan, Ada Choi, Gigi Lai, Maggie Shiu, Bosco Wong, Linda Chung, Wong Hei, Eddie Kwan, Kenny Wong, David Chiang, Ngok Wah, Lee Si Kei, Lau Dan, Chan Hung Lit, Helen Ma, Rebecca Chan.

The Gem of Life is going to be very glamorous, grand and spectacular. The sceneries and props are breath taking, glam-ed up classy. I love it! Ever since I found out that Ada is going to marry Ngok Wah, I stopped following news on Gem. Which is a good thing in a way. The least that you know and expect, the more enjoyable the turnout. It is still a big turn off for me though. I love Ada and I will support her by watching 80 episodes of Gem. Moses and Gigi look so cute together. I love Gigi's look in here. She looks so sweet and demure. I know many are sick of the same casting choice from Chik Kei Yi. True, they are always acting in the same series. However, they are good actors, and we can expect decent acting, if not, wonderful performances. I have a good feeling about this. Gem's going to be a different and nice drama. I sense it will be a hit.





Heart of Greed II
Cast: Lee Si Kei, Suzanna Kwan, Michelle Yim, Ha Yu, Moses Chan, Raymond Lam, Bosco Wong, Linda Chung, Tavia Yeung, Lai Lok Yi, Fala Chan, Louis Yuen.

I hate Heart of Greed and therefore am not interested in the sequel at all.




When A Dog Loves a Cat
Cast: Gallen Lo, Myolie Wu, Lui Fong, Bernice Liu, Margie Tsang, Raymond Wong, Kwok Fung, Benz Hui, Mannor Chan, Au Wai.

It doesn't matter how low my expectation for this drama is, I will watch it regardless to support my favourite actor, Gallen Lo. This marks Gallen's return to TVB after four years. I know many of us are extremely disappointed that Gallen did not accept a longer, serious and more dramatic script. I, as a devoted fan have always wished for him to return with a bang. That won't happen considering the plot of this drama. I truly believe the only reason why Gallen accepted this role is not because of the so called "good script." I think it is because he wants to get the 10 episodes he owed to TVB over with. As sad as it makes me feel, I think it is true. I don't expect to see any more of Gallen from TVB after this. Gallen and Myolie as a pairing make me feel uncomfortable after seeing their wonderful sister-brother bond in Golden Faith. This drama reminds me of Man's Best Friend starring TVB's golden couple, Louis Koo and Jessica Hsuan. It had talking dogs. It wasn't so bad. I hope When A Dogs Loves a Cat isn't too bad either...


Survivor's Law II
Cast: Kenneth Ma, Sammul Chan, Ella Koon, Selena Li, Waise Lee, Rebecca Chan, Power Chan.

I totally forgot how Survivor's Law was. It's not pleasing that TVB took Raymond out. I love Ella koon. She is hot and beautiful and her acting is pretty good. I can't believe Waise Lee is in here! I don't think we have seen him since Twin of Brothers! Nevertheless, welcome back!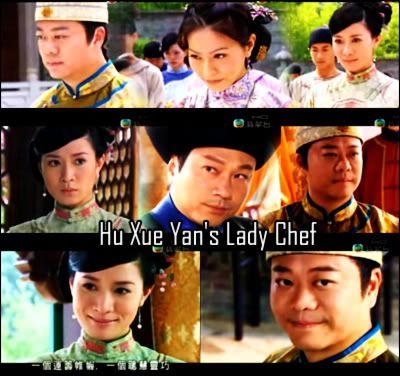 Hu Xue Yan's Lady Chef
Cast: Bobby Au, Charmaine Sheh, Joyce Tang, Wayne Lai, Kwok Fung.

This drama looks like it will be very good or very bad. The cast is excellent. Bobby, Wayne and Joyce are an excellent ensemble. I don't mind Charmaine. We'll see if it turns out good.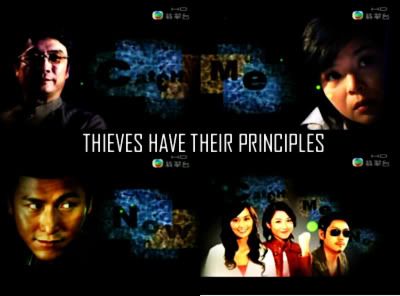 Thieves Have Their Principles
Cast: Damien Lau, Idy Chan, Louisa So, Joe Ma, Fala Chan, Sharon Chan, Johnson Lee, Evergreen Mak, Sherming Yiu, Lee Kwok Lun, Law Lok Lam, Au Wai, Lo Meng.

Idy fans can rejoice, she has finally returned to the film industry again. IT is so wonderful that she is paired up with an up to par actor like Damien Lau. Thieves looks like it is going to be a nice comedy.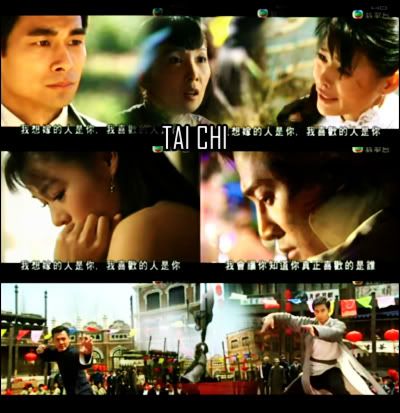 Tai Chi Master
Cast: Vincent Zhao, Melissa Ng, Raymond Lam, Myolie Wu, Kenneth Ma, Selena Li, Lau Siu Ming, Derek Kwok, Power Chan, Lau Kong, Paul Chun.

Tai Chi has been warehoused long enough. I think it is about time it is released. I'm not sure how the conflicts and relationships are going to be laid out. Therefore, my knowledge of Tai Chi is scarce. It's a good thing, because I have a good impression on Tai Chi. I like the period it is set in. Vincent Zhao is a highly ranked actor and many actresses really wanted to act alongside him. In the end, Melissa was chosen. I was so shocked to see the bed scene with Myolie and Raymond in the presentation! This drama feels very melo and deep.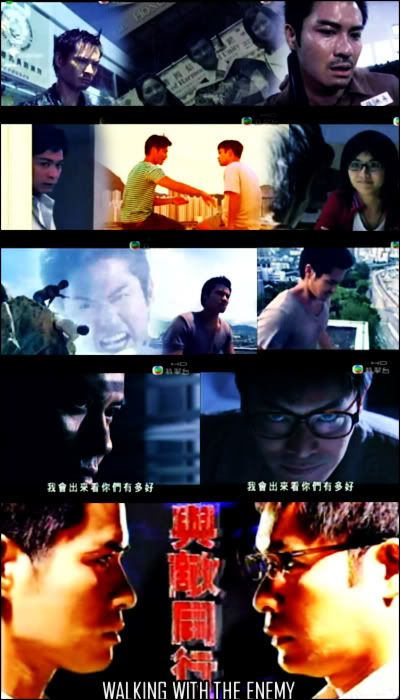 Walking With The Enemy
Cast: Roger Kwok, Kevin Cheng, Yoyo Mung, Kiki Sheung, Lui Shan, Wong Chun, Elaine Yiu, Lai Xuen, Ellesmere Choi, Evergreen Mak, Macy Chan, Fiona Yuen.

I absolutely can not wait to see this drama! Kevin plays a character that was imprisoned for 10 years and wants to seek revenge on the man who landed him in there which was Roger! I miss Roger so much and I am sure his return with this drama will become an instant hit. Kevin looks so swooning. Kevin doesn't fare well with "good" characters. His character will be fueled from anger and hatred. I believe Kevin will do well with this role as his emotions are more "apparent" than "subtle." Roger is a phenomenal actor. He is awesome as a villain and it's been a long time since he has been given a villainous role. I am sure he will excel. He looks great with glasses too. It makes him look so much more intelligent. I've said this many times before; I only like villains who are intelligent. I love villains who weigh their options before following through with their scheming plans. I believe Roger's character will be a sharp and intelligent villain. Roger says this drama is about him and Kevin challenging each others' wits and intelligence. We can expect an action packed and thriller drama and great performances! I am trying to refrain myself from reading further news on this drama. I'm sure this drama will be full of surprises and therefore I don't want to ruin the anticipation while watching it.

Labels: Burning Flame, Catch Me Now, Gem of Life, Heart of Greed, Last One Standing, Love Exchange, Tai Chi Master, TVB Sales Presentation, When A Cat Loves a Dog





---
Tuesday, November 13, 2007 - 8:39 PM
TVB 40 Anniversary Results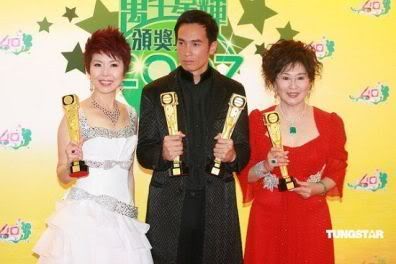 Best Actor
Moses Chan Ho [Heart of Greed]

Congratulations to Moses! I am very happy with him and pleased that this award has finally been given to an actor who rightfully deserves it! Moses has become one my favourite actors currently at TVB. His charm and his personality are really getting at me.

Best Actress
Lee Si Kei [heart of Greed]

I don't know what to say. Sure Lee Si Kei was good in her role. I didn't think her performance was outstanding or extraordinary to win the award. But she shook everyone with her performance and many wanted her to win, so it is good that she won, I guess.

Favorite Male Character
Moses Chan Ho [Heart of Greed]

Yay for Moses again! Another deserving win! His character was an all round likeable character.

Favorite Female Character
Susanna Kwan Kuk Ying [Heart of Greed]

I thought her character was pretty dumb. Her reasons for causing all the chaos is something I cannot fathom. Her plans don't work. She's a crazy lady. Susanna's looks suit the role but I thought she didn't portray the warm side of her character good at all.

Best Supporting Actor
Louis Yuen Siu Cheung [Heart of Greed]

Wow I'm completely surprised. No doubt his comedy skills are unquestionable. However, there are so many actors this year that performed better and deserves this award more. I can name five actors at the top of my head that put in more effort and depth into their performances. I'm saddened that they didn't win the acknowledgment through this award.

Best Supporting Actress
Fala Chen [Steps]

Oh wow, Fala's career is sky rocketing. In her first year of her debut, she wins Best Supporting Actress even before winning Most Improved! That is quite an achievement. I like Fala, she's gorgeous and her performances shows great potential. I watched a few episodes of Steps and I like her performance. But it's way too early for her to win this award. I don't t have a personal favourite for supporting actress, so I don't mind her winning this one.

Best Series
Heart of Greed

I am so glad 2007 is over. Heat of Greed sucked out all the life out of 2007. I'm exhausted and annoyed seeing it everywhere! I can't wait for the upcoming dramas next year. I can't wait to see the promotional clips as I'm looking forward to quite a few dramas.

Most Improved Actor
Amigo Chiu

...and he is?

Most Improved Actress
Kate Tsui Tsi San

I am appalled. I liked Kate when she first began but this year was not a good year for her in terms of improvement and performances. She goes over the top when she acts. I think Kate has a very sharp look and she has good dominance when she's on screen. Hopefully after this, she will improve. TVB probably thinks Bernice is too senior to win this award. Bernice is already a well established actress and her name is known.

Favorite Actor & Actress in China
Raymond Lam & Gigi Lai

Raymond and Gigi are both popular in China. As the winners were based on votes, they deserve this award. I'm happy for Raymond. It's been awhile since he won a TVB award.


The winners this year are so predictable and nothing shocking. Every year TVB always shock us with unexpected winners. It was boring this year. I can now happily say, goodbye 2007!

Labels: Heart of Greed, TVB Anniversary





---
Monday, November 12, 2007 - 4:42 PM
Memoirs of Gallen & Jessica - Episode 16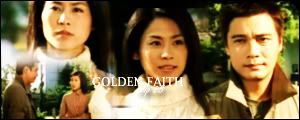 Watch Chinese


Probably months have passed since Rachel and Ivan have met. They meet randomly when Ivan is teaching his sister to be "independent" by taking the bus to work by herself. He tells her he'll meet up with her but he's really in her shadow protecting her if she runs into trouble. He turned on her cell so he could hear her surroundings. Luckily his sister ran into Rachel and Rachel decides to accompany her on the bus. There, his sister constantly tells her how wonderful and nice her brother is to her. Rachel accidentally slips, "He must be your guardian, always there to protect you." Ivan on the line hears this. An awkward silence follows. They get off the bus and Rachel meets this "wonderful" brother. The longing looks they both give each other when their backs turn shows that their feelings are still present.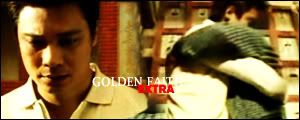 Watch Chinese Vietnamese


This is a moving scene. I love it when Lau Dan says after Ivan's continuous refusals, "You can lie to me and say you are not Tin Chi but you can not stand in front of your mother and father and refuse to admit you are their son!" This is a well crafted and beautiful scene!



Episode 16 Gallery

Labels: Golden Faith, Memoirs of Gallen and Jessica





---
Tuesday, November 06, 2007 - 5:59 PM
Memoirs of Gallen & Jessica - Episodes 13 & 14

Watch Chinese

Ivan and Rachel encounters in court. Rachel expresses her disappointment in him again. Ivan stands his ground and tells her he had to do what he had to do, he's done nothing wrong. Ivan tells her "You can't use law to judge an individual['s goodness and integrity]. Which I agree wholeheartedly.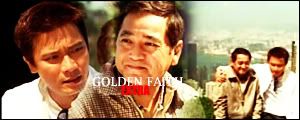 Watch Chinese Vietnamese


Pong wins the court case, but as he puts it, "loses to the heavens" as he is diagnosed with liver cancer. Pong tells Ivan he wishes for Ding Fung to be successfully detached from illegal business and for Ivan to watch over the family and Oscar. He hopes Oscar's record can be clean and that he's sorry for dragging Ivan down the water. Watch closely to Gallen's expression when his expression becomes concern. Such a wonderful scene!



Watch Chinese Vietnamese

Ivan tries to explain death to his sister.


Watch Chinese Vietnamese
Watch Chinese Vietnamese

Pong's death scene. This is the only scene in Golden Faith where we actually see Ivan break down crying. Pong purposely requests Gigi to buy him his favourite tofu because he didn't want her to witness his death. Do you think what Pong did was right?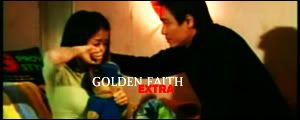 Watch Chinese
Watch Chinese Vietnamese


I love this conversation between the two brothers. Ivan and Hong really open up to each other and have a serious conversation coming sincerely from the heart. Ivan admits he doesn't think he's a good person but to him his father is a good person. Ivan ponders, "Happiness is not definite." lol, Hong retorts, "What father does not love his son? You're a lot luckier than I am; you had the opportunity to spend a decent amount of time with your father. Me? My family died before I knew even knew how to spell 'death'" Ivan does feel the urge to tell him that Hong hasn't lost everyone, that he still had him. Instead, he tells him he admires his courage and accidentally asks how "uncle" is doing. Ivan questions that if he was a "normal" person, could they be friends. Hong enforces his belief that you're either "black" or "white" there's no in-between. Ivan tells him he hopes that one day they can be friends; Hong says if he is willing to, they can be.



Episode 13 Gallery
Episode 14 Gallery

Labels: Golden Faith, Memoirs of Gallen and Jessica





---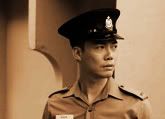 Welcome to sere.visions.com. This space is a record of my feelings and visions on the world of TVB and other random goodness. Enjoy your visit!
shoutbox
on the screen
Nothing at the moment!:( Suggestions please?

Artists









Favourites

















couples




Overviews

A Step Into the Past
Catch Me Now
Demi Gods Semi Devils 1997
Golden Faith
Land of Wealth
Men Don't Cry
Safe Guards
Secret Battle of the Majesty

strike gold performance

Dicky Cheung
Nick Cheung

memoirs

[Golden Faith] - Gallen Lo & Jessica Hsuan

archive

June 2005 • July 2005 • December 2005 • January 2006 • February 2006 • March 2006 • April 2006 • May 2006 • June 2006 • July 2006 • August 2006 • September 2006 • October 2006 • November 2006 • December 2006 • January 2007 • June 2007 • July 2007 • August 2007 • October 2007 • November 2007 • December 2007 • January 2008 • February 2008 • June 2008 • July 2008 • November 2008 • December 2008 • January 2009 • February 2009 • March 2009 • Current Posts

affiliates

Ada International Fans Club
Ada Cache Forum
Alice's Blog
Gallen Harbour
K For TVB
Its Ah Mo
Myolie Little House
Tell Someone
Sharing Asian Entertainment
Selena Fansource
TVB Bliss
TVB Memories
TVB Musings