Monday, January 28, 2008 - 1:08 AM
Drama Overview: Men Don't Cry

Year Released: 2007
No. Episodes: 21 Episodes
Cast:
Dayo Wong
Cecilla Yip
Vivien Yeo
Benz Hiu

My initial impression of Men Don't Cry was not good. I do not like the period it is set in. The cast did not attract me. I don't like Dayo Wong and I don't dislike him either. I only recall watching War of Genders and To Catch the Uncatchable. Dayo is known for his comedy skills and his dramas usually always sky rocked with ratings. War of Gender is the number one highest rated TVB drama. Men Don't Cry didn't fare well in ratings but I decided to give it a chance after reading such positive feedback from KTVB. Men Don't Cry turned out to be a nice and enjoyable comedy.

Dayo Wong is hilarious and he too seemed to enjoy acting his "Evil Kin". I love Ho Kei-Kin. Kin's ideas and methods are bad but Kin is not so bad as to seriously kill someone. His character was never truly evil. His transition from "evil" to becoming a "nice" person was smoothly demonstrated. I chuckled when he helped Vivien recover from her mental block and regretfully told her, "I shouldn't have helped you! I don't even know why I even helped you. Erase what I've done. I don't do nice things for people." His chemistry with Vivien was very cute. I prefer him with Vivien Yeo rather than Tsui (Cecilla Yip) because their relationship felt more genuine. He was never nasty to her and was always kind to her even before his big change. She brought out the good in him. It took Kin a long time and many difficulties before he redeemed himself. Kin was and is not a bad person but due to the way he was raised, he learned and saw everything in a different perspective (from the norm). He slowly realized (thanks to Wong Fei Hong) that his beliefs were all wrong.

Dayo Wong and Benz Hiu created so much laughter from the jail scenes (still can't get over the "gay" part) to searching for the treasure (Kin: Why is the treasure so small? Benz: "The eunuch's treasure is really THAT small) to Benz pleading Dayo to return to the good side. Although Benz lied about being his father, they still treated each other like how a son will treat his father.




I've never understood when or how Kin fell in love with Tsui. He was always grossed out by her teeth. Even if he may have some feelings of some sort towards her, it would have all dropped the moment he held a gun to her head. There was not a scene to indicate feelings on his part. It felt like he pitied her more than liking her personality and thus, helped her recover her teeth and such. They had little chemistry. However, the courtship was hilarious. His strategies to make her fall for him was cliché that it is funny.

Cecilla Yip looked too old for her part. Her face looks strangely plastic. Her performance was not impressive but she delivered one particular scene that impressed me. It was when Tsui sold herself hoping that Kin will pay off his debt but he (purposely) lost all the money at the casino. Her family supported her by selling all their valuables. She was so touched, she cried. Her tears came beautifully. Still, I think a younger looking actress would have done this character justice.

The last few episodes are excellent minus the beauty pageant scene at the end. The ending was an "open" ending with many possibilities left for the audience to decide on what happened. But, it was not dumb like Square Pegs. The ending would have been perfect if it ended at the beach scene when Tsui is contemplating on what happened to Kin. The beauty pageant scene was nonsense and unnecessary. However it is a nice ending for a comedy.

Men Don't Cry is an enjoyable comedy. It created so much laughter for me. The idea of an antagonist being the main character is very refreshing. Men Don't Cry is a comedy and remained a comedy till the end. Usually comedies produced by TVB become serious and is no longer funny towards the end. Men Don't Cry is not one of those, the plot became more serious but it still maintains its comedy. It is a well balanced drama. I do recommend Men Don't Cry if you're looking for a light and fun drama to watch.

Labels: Men Don't Cry





---



Saturday, January 12, 2008 - 1:29 AM

Notices



It's the time of year again. Exams are quickly approaching. Which means, study, study, study. Until then guys!

Labels: Random





---
Sunday, January 06, 2008 - 11:30 PM
First Impressions: World Twisters' Adventures


I planned to skip World Twisters' Adventures. I watched the first few episodes because well…it was a Sunday morning and I had nothing to do for a few hours before I head to work. So I decided to give it a go. It is okay as I am not interested in law. I realize that I tend to only like Charmaine Sheh when she is in ancient dramas. She looks younger, prettier and her acting is better. Lap Lan Qing Qing (Charmaine She) is very cute and clever. Michael Tse looks like a pervert. That aside, I am enjoying his performance. He always delivers fruitful performances and I really like him. I like his Fong Tong Geng. He has so much attitude, he is cocky but he is also talented. Tong Geng seems to have a tragic life and I am going to be sad as he is let down multiple times in Twisters. Michael and Charmaine have a lot of chemistry! There is this electric spark whenever he looks at her. It was hilarious when he said "First you run around town flaunting your undergarments, then you bathe in public and now you're on my bed inside a brothel." They are ubberly cute. Tong Gen really likes Qing Qing. She challenges him and that is what attracts her to him. I will be sad when Qing Qing marries Mong Kat (Jordan Chan). They are the reason that kept me watching the first few episodes. I don't want Qing Qing to marry Mong Kat (I never liked bickering couples). I dread, I absolutely dread the appearance of Suki Chan and I will hate to see her and Michael be together. Sharon Chan looks stunning. Her performance is quite good. Jordan Chan is much too old for this role. I find Chan Mong Kat annoying because he is so spoiled. He opens his mouth without thinking and he always lands himself in court. Hopefully he will mature soon. I hope Twisters turns out to be a good drama.

Labels: World Twisters' Adventures





---
Saturday, January 05, 2008 - 11:24 PM
Memoirs of Gallen & Jessica - Episode 18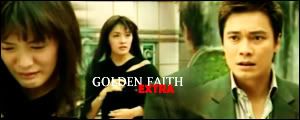 Watch Chinese Vietnamese


Hung Pak Tou (Shek Sau) steals the tiara from Ivan. Ivan is stressed because the tiara is extremely expensive and valuable made for the newly crowned princess. Sabrina wants to help Ivan but doesn't know how. Hung Pak Tou's wife anonymously sends her an email revealing the whereabouts of the tiara which is at Hung Pak Tou's condo. Sabrina pretends to be drunk and runs into Hung Pak Tou who brings her to his condo. Meanwhile, Ivan comes to her office to apologize for shoving her aside and reads her email (she forgot to close it down). Hung Pak Tou takes advantage of that time to sleep with Sabrina. After much panic and search, Sabrina finds the tiara and quickly leaves while Hung Pak Tou is still deep asleep. Ivan arrives at his condo and at that moment, Sabrina is running out – dress torn, shoes unbuckled and both hands clutching the tiara. That was a devastating scene for Ivan who is furious enough to murder. Because of Sabrina's continuous pleas, Ivan leaves to the conference instead of attacking Hong Pak Tou (he beats up Hung Pak Tou later on). I find this scene very touching. Sabrina is such a nice lady and she is willing to sacrifice so much for Ivan and she doesn't ever ask for anything in return. She loves him unconditionally. Too bad Ivan doesn't feel the same way for her.



Episode 18 Gallery

Labels: Golden Faith, Memoirs of Gallen and Jessica





---



Tuesday, January 01, 2008 - 4:01 PM

Moving Scene in Burning Flame #1



Intro:

I love Burning Flame and I can safely say that it's my all time favourite drama (hand in hand with Golden Faith and Journey to the West. I personally feel it is the best drama ever produced. I'm re-watching it and I'm on episode 34. I considered writing a review for it (I still may) but instead I decided to recap the many moving scenes in Burning Flame that touched our hearts. Let's refresh your memories.

Episode 8




All the cadets resent their trainer (Danny Summer). Danny is strict and often punishes them for even the smallest mistakes. At this moment, they are in a building to examine the unsafe environment and to write a report on the safety concerns and issues. However a fire erupts and they are trapped in a small room. Yau (Wong Hei) eagerly offers to go last and assist the others to the third floor. Danny orders Yau to go down first and open the door for the others.

Danny: "You go first, don't worry, I'm here!"



Yau has a flashback of the scene when he was a little boy trapped inside a burning building. A firefighter approaches him and assures him, "Don't worry, I'm here!" and rescues him from the blazing building. Yau is ecstatic that his "hero" who saved him when he was young is standing in front of him. Overjoyed, Yau agrees and is the first one to go down first.

One by one, each of the cadets were transferred to the next floor leaving Danny and Pak (Louis Koo) left. Meanwhile, the fire is spreading quickly and time is running out.

Pak: Go first sir!
Danny (tying the rope around Pat's waist): You go now immediately! You're my student; I have the responsibility of all of your safety.
Pak: Sir…
Danny is now pushing him out the window despite Pak's pleas.




Danny is the last to go and climbs out the window. The fire bursts into the room and disconnects the rope. The cadets watched in horror he falls to the ground. He falls into a coma and is in the intensive care unit.

Pak sustained an injury but still leapt to Danny's room. Yau, But (Joe Cheung) and Hing (Chin Kar Lok) joined.




Pak: I'm worried that he won't wake.
Yau: He will, don't worry.
Pak: I have one concern that I want to let him know.
Yau: He will hear you.
Hing: He's so dumb. Putting his life at risk to save us rascals.
Pak: We misunderstood him. Yet he understands us. And cares and worries for us. He clearly knows our weaknesses and strengths.
Yau (turns around with his head down): He knew I'm rash so he let me go first. You're calm so he let you go last.

Hing, But, Yau are outside the hospital. Hing asks But if he mailed the complaint letter (towards Danny) yet. But tells them he didn't mail it yet. Hing is relief but is curious why he didn't send the letter yet.

But begins to rock back in forth and is staring at his feet.

But: It was my fault. Danny was right. I pretended to be sick so I could go home.
Hing: You lied to me, you idiot! Because of you we all went into the burning room!
But: I know I lied. I'm garbage. Hit me all you want!

Hing angry leaps onto But and hit him ruthlessly. Yau angrily yells at Hing shouts that even if he killed But, Danny will still not wake. But asks, "What can we do then?"
...




Plug-Ins Vietnamese Dubbed





Comments:
I mentioned Danny Summer in my Limelight: Veterans post. I think he is a wonderful actor and it is a loss that he no longer acts. He always nails all his characters. He was wonderful in the scene where he rescued his cadets. His facial expressions when he pulled and pulled to lift up his students to safety and his heavy breathing (due to lack of fresh air) looked so real. I miss watching him on screen. I thought it is very thoughtful and touching what the students did in hope that he'll wake. I rememberd this scene clearly when I watched it when I was a little girl. When Yau (Wong Hei) realizes that his hero was Danny, I squealed; it was so exciting. It was actually amusing watching these "rascals" in training. Watching them fooling around, suffering from their punishments and then talking behind Danny's back. They all have such different personalities and it is so interesting to watch how they respond to different situations and how they interact with one another.

Labels: Burning Flame





---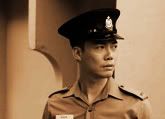 Welcome to sere.visions.com. This space is a record of my feelings and visions on the world of TVB and other random goodness. Enjoy your visit!
shoutbox
on the screen
Nothing at the moment!:( Suggestions please?

Artists









Favourites

















couples




Overviews

A Step Into the Past
Catch Me Now
Demi Gods Semi Devils 1997
Golden Faith
Land of Wealth
Men Don't Cry
Safe Guards
Secret Battle of the Majesty

strike gold performance

Dicky Cheung
Nick Cheung

memoirs

[Golden Faith] - Gallen Lo & Jessica Hsuan

archive

June 2005 • July 2005 • December 2005 • January 2006 • February 2006 • March 2006 • April 2006 • May 2006 • June 2006 • July 2006 • August 2006 • September 2006 • October 2006 • November 2006 • December 2006 • January 2007 • June 2007 • July 2007 • August 2007 • October 2007 • November 2007 • December 2007 • January 2008 • February 2008 • June 2008 • July 2008 • November 2008 • December 2008 • January 2009 • February 2009 • March 2009 • Current Posts

affiliates

Ada International Fans Club
Ada Cache Forum
Alice's Blog
Gallen Harbour
K For TVB
Its Ah Mo
Myolie Little House
Tell Someone
Sharing Asian Entertainment
Selena Fansource
TVB Bliss
TVB Memories
TVB Musings