Saturday, November 22, 2008 - 10:23 PM
Strike Gold Peformance: Nick Cheung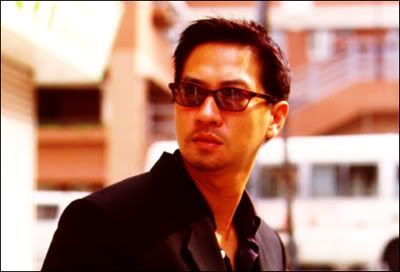 Nick Cheung's performance as Kevin in Secret of the Heart launched him to fame in 1998. His controversial character and outstanding performance earned him high praises from viewers. He remains one of the most handsome and charismatic villains in history. He charmed the audience at the beginning when Kevin was polite, clever, and an all round kind gentleman. He was on top of the world. His career was sky rocketing, his family loved him, he found his true love, Diana (Ada Choi) and life couldn't have been any better. However, a terrible secret was discovered which tore apart his happiness and crushed his positive outlook on life. Life treated him unfair and he did not deserve the predicament he was in. As a result, Kevin's perspective in live changed and he shifted his direction in life to a darker road of no return. His pursuit for money and revenge drove his friends and his true love away. Viewers hated Kevin for his continuous pursuit of evilness. To this day, people still remember Ka Hung's (Sunny Chan) reaction when he walked into Kevin's apartment where every wall was splattered with Diana's blood. Her body was never found. He ended Secret with a haunting line, "Diana is safe with me for eternity."

Kevin was a despicable and evil character but Nick's fantastic performance could not be denied. An actor who can make the viewers hate their character yet able to sympathize with them is a fine actor. Nick is a charming person and he has a likeable vibe about him which translates on screen. I sympathized for Kevin because he truly was a victim of another person's mistake. I hated him as well for inflicating so much pain and suffering on others. But I found Nick to be so handsome and charming which made it difficult to hate Kevin. He was fantastic in the way he delivered his lines, the way he walked, how he looked so cold after murdering.. Nick acted for over a decade and finally proved his credibility as an actor with this fine performance in Secret which won him the Most Improved Actor in 1998. Nick Cheung delivered a classic performance that now stands along other famous villains such as Ding Hai (Adam Cheng, Greed of Man) and Tsui Ka Lup (Gallen Lo, Cold Blood Warm Heart).

Plug-Ins


Labels: Secret of the Heart, Strike Gold Performance





---



Monday, November 17, 2008 - 7:37 PM

TVB Awards 2008





Results:


Most Stylish Actor/Actress:
Myolie Wu
Most improved Actor:
Wong Cho Lam
Most improved acress:
Nancy Wu
Most popular TVB Blog:
Raymond Lam
Most Favourite Female Character:
Lee Sze Kei
Most Favourite Male Character:
Raymond Lam
Best Supporting Actress:
Tavia Yeung
Best Supporting Actor:
Wayne lai
Most Favourite TVB series:
Moonlight Resonance
Best Actress:
Michelle Yim
Best Actor:
Ha Yu

I am just going to summarize my thoughts on the winners and the show below

* Tavia looked the most elegant and best dressed of the night. I also love Fala's dress!

* Most fashionable award was a joke. But I guess this award is condolence award for Myolie. I don't like Myolie's sense of style but she is one of the few bold dressers out there so I'm okay with her winning this award.

* I was surprised to see Francis Ng, Athena Chu and Dicky Cheung present. I wonder how TVB invited them, especially Francis!

* Nancy Wu winning most improved! I would've preferred Selena Li to win this award but I'm fine with Nancy winning. She looked so surprised and happy. I hope she continues to improve.

* Kudos to Tavia for acknowledging Lee Heung Kam. This acknowledgement has never ever happened. Even years before, winners who were clearly undeserving of their award who shouldn't have won have never acknowledged the artist who should've won (i.e. Year 2004). But Tavia has worked so hard and she deserves this award, and it's still very awesome of her to give a shout to Lee Heung Kam.

* Wayne Lai winning Best Supporting Actor has to be the best moment of the entire show. Notice how he had so many cheers and shouts when the nominees were announced. After his name was said, artists stood up and cheered and he was stopped to be hugged and congratulated. (I love how he reached so far to shake Paul Chun's hand!) The love he received shows how well liked he is and how well he works with his colleagues. Congratulations!

* I thought there were more deserving winners for My Favourite Male/Female Character.

* TVB needs to revise their Best Actor/Actress and Best Supporting Actor/Actress nominees. I feel the actors nominated for Best Actor should've been under the Best Supporting category instead.

* Derek Kwok and Johnson Lee nominated under Most Improved category is an insult.

* Lee Sei Kei should never be allowed to present an award ever again. Not only was favouritsim shown, she was extremely rude for not giving the award to Ha Yu and not stepping aside (she shouldn't have been standing side by side with him as it's his moment of glory not hers) and interrupting his speech.

* I thought Roger Kwok deserved Best Actor this year for his splendid performance in D.I.E. and Last One Standing. But again, Best Actor for TVB is based on popularity not solely the performance alone.

* Last one Standing or even D.I.E. should've won Best Series.

* I kind of miss the catfights and scandals :P

* I love how Michael Miu looked so chill and relaxed

* I am happy that Paul Chun reassured more years of acting from him. I miss him!

* Where was Gallen Lo, Ada Choi, Jessica Hsuan, Dayo Wong, Damien Lau, Bowie Lam, Maggie Shui, Bernice Liu, Yoyo Mung?

* I hope to never see another HOG or MR cast dominate again.

Labels: TVB Anniversary





---



Saturday, November 15, 2008 - 5:23 PM

Congratulations Wayne!



I've lost track of TVB that I've forgotten the anniversary awards were held last night. The awards were fairly distributed according to popular votes. Nothing controversial or scandalous happened. I am particularly happy with the winner of Best Supporting Actor.

Wayne Lai began his acting career way back in the 1980s. Wayne Lai defined his name as an actor with his portrayal as the Pig in Journey to the West in 1996. He has the talent but loses out to his looks, height and youth. But this did not prevent him from doing what he loves to do which is acting. He isn't successful in terms of popularity, promotions, income and fan base. But in terms of ethics, self-improvement - he is very successful. In the past, he was unhappy and bitter with his career but his experiences have taught him to appreciate the journey and the most important matter is to be happy.




Over the past 5 years, Wayne has become more recognizable and he is well liked among the TVB community. TVB has given him many great characters and opportunities to prove and challenge his acting abilities. He would find himself stopped on the streets where people would compliment his performance in a recent drama that was just aired. These small gestures would make him feel content and happy – and to him, this is "true success" and the "reward" of hard work.




Wayne Lai is an outstanding actor who we can expect to always deliver tasteful and memorable performances. He often overshadows the main actors in every drama he appears in. He is constantly seeking ways to polish and improve. Wayne takes the time to analyze his character to define his gestures, expressions and walking to convincingly portray the character he is playing at hand.




Wayne was cheated from this award year after year. His name should've been engraved on the trophy 4 years ago with his phenomenal performance in The Conqueror's Story. He was robbed again from this award in 2006 for his performance in Safe Guards. But that's fine because his patience, persistence and positive attitude has contributed to his success today.

Congratulations Wayne Lai! There is absolutely no limit to this man's abilities!

Labels: TVB Anniversary, Wayne Lai





---



- 12:03 AM

Update..



Over the past years, I have been on and off, here and there and often disappearing without a warning. I've been reckless and irresponsible and what not. I am very sorry for my careless behaviour. My disappointment in TVB has caused me to be unmotivated to write anything. I've decided to return because "something" was missing in my life. I truly miss blogging. Lately, I've had a lot on my mind and I need a space to track these thoughts down. And where is the best place to do so? At my very own blog which was always here.

Blogging had disappeared from my life. Over the time periods of my disappearance, I've grown less dependent on the internet, TVB world and the online community. I can now say I am able to live without my laptop, without my internet, and without msn. Something I couldn't have said a few years before. I became detached to the TVB world, forums, and news blogs. I have been watching TVB dramas occasionally from a neutral point of view. The enjoyment and the at "ease" feeling I used to have when I watched TVB dramas has returned. I find myself less biased and more open minded to a lot of new things.

With that being said, I've decided to only blog when I want to write my thoughts down. I don't want to offer downloads, screen captures or anything else of that sort. This blog will now be solely my thoughts and feelings on TVB (and others). Blogging about my thoughts is primarily what I like to do best. I have no guarantee on how regularly I'll blog. This would all depend on how busy my life is.
Love,
Sere.

Labels: Random





---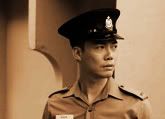 Welcome to sere.visions.com. This space is a record of my feelings and visions on the world of TVB and other random goodness. Enjoy your visit!
shoutbox
on the screen
Nothing at the moment!:( Suggestions please?

Artists









Favourites

















couples




Overviews

A Step Into the Past
Catch Me Now
Demi Gods Semi Devils 1997
Golden Faith
Land of Wealth
Men Don't Cry
Safe Guards
Secret Battle of the Majesty

strike gold performance

Dicky Cheung
Nick Cheung

memoirs

[Golden Faith] - Gallen Lo & Jessica Hsuan

archive

June 2005 • July 2005 • December 2005 • January 2006 • February 2006 • March 2006 • April 2006 • May 2006 • June 2006 • July 2006 • August 2006 • September 2006 • October 2006 • November 2006 • December 2006 • January 2007 • June 2007 • July 2007 • August 2007 • October 2007 • November 2007 • December 2007 • January 2008 • February 2008 • June 2008 • July 2008 • November 2008 • December 2008 • January 2009 • February 2009 • March 2009 • Current Posts

affiliates

Ada International Fans Club
Ada Cache Forum
Alice's Blog
Gallen Harbour
K For TVB
Its Ah Mo
Myolie Little House
Tell Someone
Sharing Asian Entertainment
Selena Fansource
TVB Bliss
TVB Memories
TVB Musings